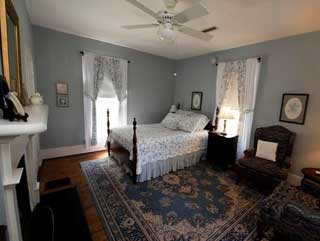 The Cochran Room
The best value at the Inn. This is a corner room with views to the north and west, looking out towards the Blue Ridge Mountains. The bath, although private, is a few steps down the hallway.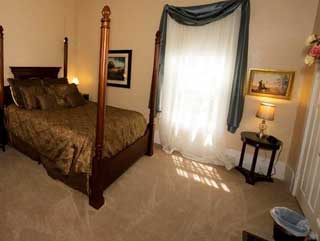 The Bush Room
The only downstairs room at the Inn. As in the other downstairs rooms, the ceiling is 11 feet. The adjoining bath has a tub/shower combination.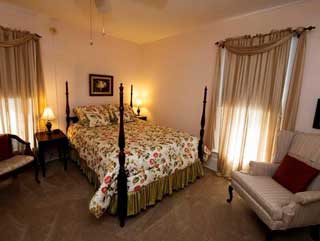 The McLeod Room
One of our most popular rooms, is beautifully decorated, has a private bath adjoining the room and is very cozy and comfortable.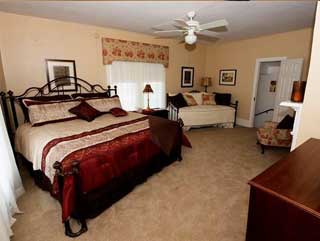 The Stewart Room

One of the largest rooms in the Inn. This room has a king bed as well as a day bed with pop up. The bath is in the room and is down a few steps which makes it very unique. Looking through the original window glass from the 1860's you look out over the large front yard and the horseshoe area and view the distant mountains.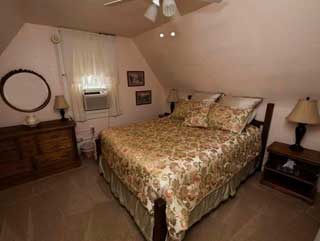 The Patton Room
The only accommodation in the "old" part of the house which was built in 1860. (The front part of the house was added around 1867 after the Civil War.) This is a two room suite which has a queen bedroom and adjoining bed/sitting room.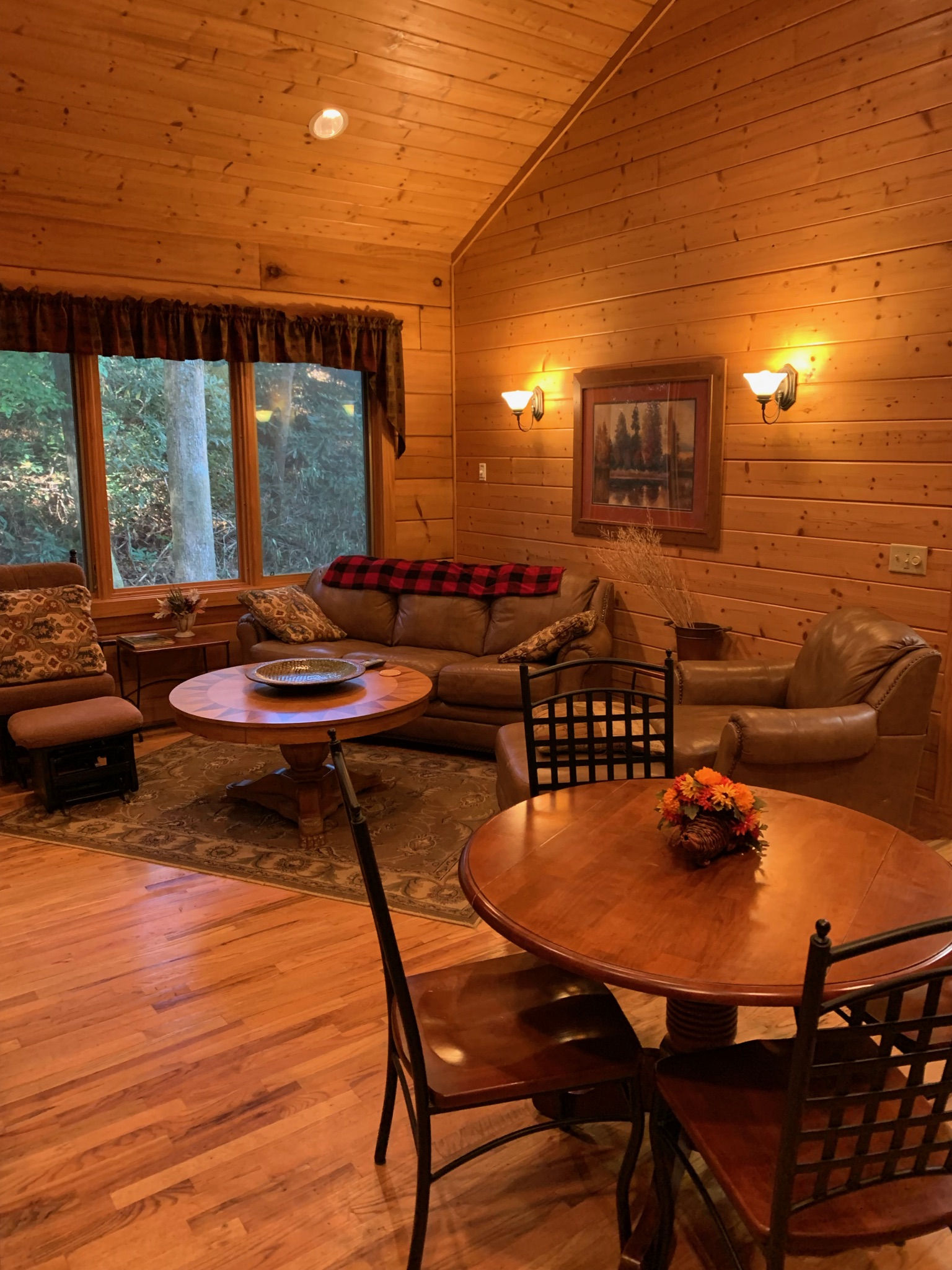 Luxury Cabin
Stand alone luxury cabin on the stream flowing from the Key Falls Waterfall.
Key Falls Cabin is a modern cabin situated on our 35 acres estate. There are two porches, one is looking out at our waterfall and the other is overlooking our stream. If you are looking for a romantic quiet getaway, then this is the place for you. The cabin can sleep six people and has two beautifully decorated bedrooms and two baths.
Amenities: Fireplace, Phone, Air Conditioning, 2 Televisons, Full Kitchen, Microwave, Dishwasher, Refrigerator, Cooking Utensils provided, Linens provided, Washer, Dryer, and Firepit.
I would rather stay in a nice country inn while traveling on business, but with the economy turning around, fewer inns and B and Bs (and even some chain hotels) are willing to honor state rates. Key Falls Inn still does during the work week. Convenient to DuPont State Forest, the Cradle of Forestry, Brevard College, Asheville airport, and great outdoor recreational opportunities. Excellent breakfast and on-site restaurant open seasonally. If you are looking for a mountain getaway, this is the spot. I you come in mid-week during the school year, you will probably have the place to yourself.
For More Information
Call Us